Not every photo is worth keeping. We might take a screenshot that ends up blurring, or maybe we have some duplicates. You can delete photos easily enough in the Photos app, but what if you accidentally delete one or decide that you want to get it back?
So, here is how to recover deleted photos on Mac.
Recover recently deleted photos on Macbook
Just like on iPhone and iPad, the photos you delete don't disappear instantly. It is kept in the Recently Deleted folder. This is actually a great feature for those times when you change your mind about a photo.
Open Photos on your Mac and select "Recently Deleted" in the Photos section in the left sidebar.
You will see all the photos and videos that you deleted along with the number of days remaining until it is permanently deleted. Remember, deleted photos stay in this folder for about 30 days.
Click each image you want to recover; You can choose as many, even all of them.
Click on the Recover button at the top.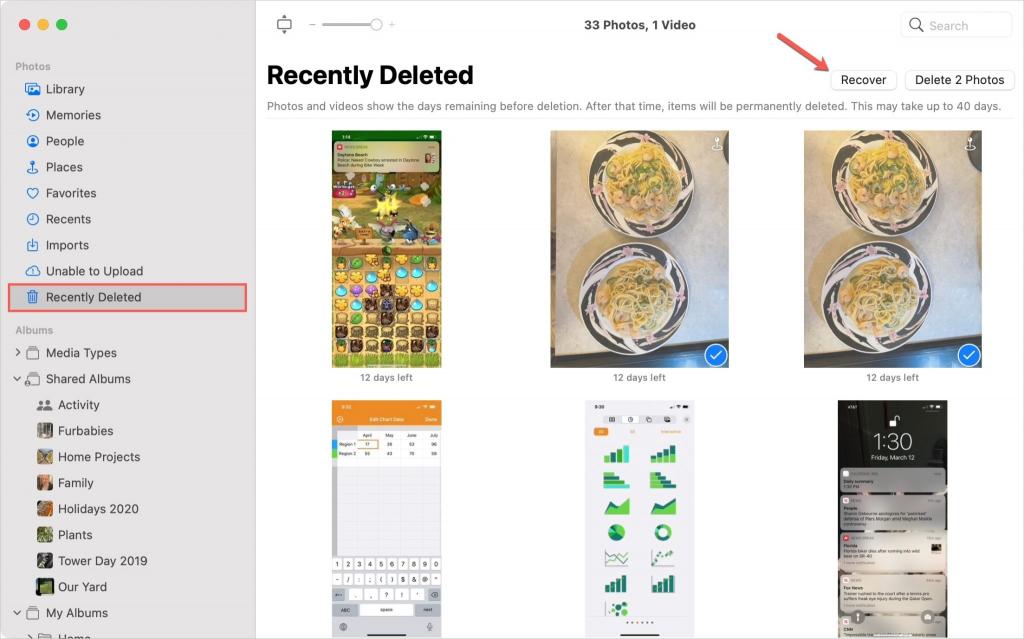 Any photos you restore will return to your library as if they never left.
Read also: How to use the "Find My AirPods" Feature