While your Apple Watch makes some cute and helpful sounds, you don't always want to hear them. You may have sounds for alarms, reminders, or to notify you of the time. But if you are heading somewhere where these sounds can annoy others, you will probably want to silence them.
So that you never forget to enable theater or silent mode, you can set up shortcuts to automatically play them based on your location. Here we'll show you how to create this automation for Apple Watch in the Shortcuts app.
Automatically enable theater mode
Theater Mode on Apple Watch is ideal when you are in the cinema or even at a live stage show. With Theater Mode, your watch is muted and the screen remains off when you raise your wrist, but you can still receive your important alerts via touch notifications.
To set up theater mode automation on Apple Watch, open the Shortcuts app and follow these steps.
1) Open Shortcuts on your iPhone and click on Automation at the bottom.
2) Click the plus sign at the top to add one and choose Personal Automation.
3) Choose Arrive at the top of the new automation screen.
4) Click Choose to choose the location and then click Done. You can optionally select or simply set a date range at any time.
5) Click Next and then click Add Action.
6) You can scroll through the available suggestions, but it is easier to enter "Watch" in the search box. This Watch should display at the top below the apps, so tap it.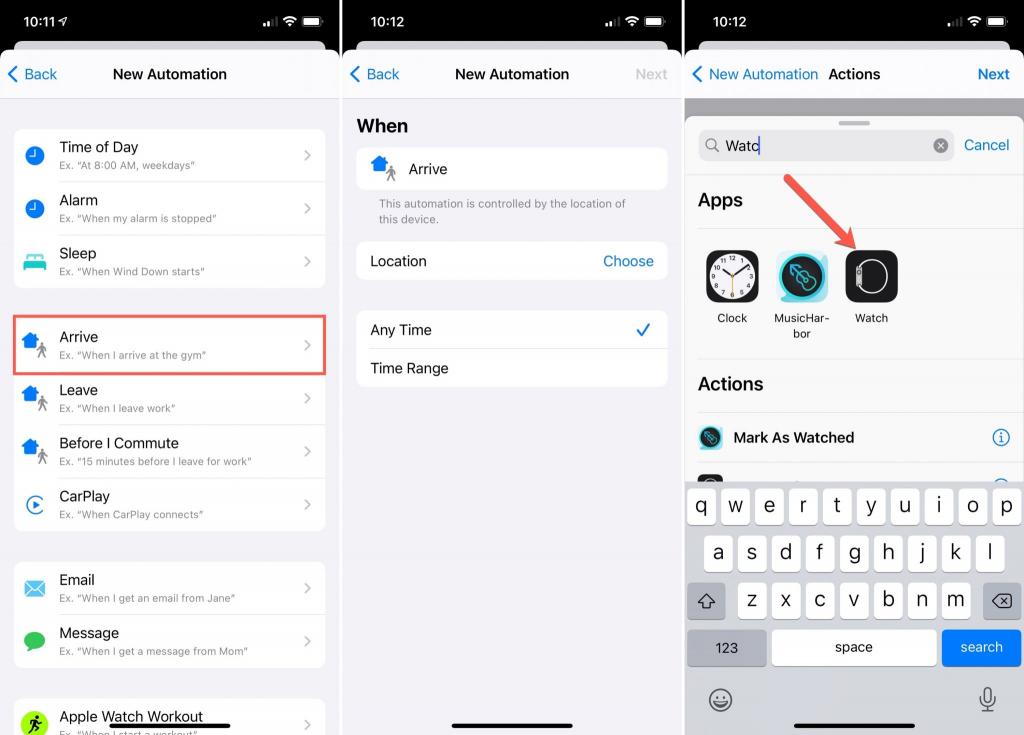 7) In the Watch Actions menu, select Set Cinema Mode.
8) Confirm the blue On, tap Next and Done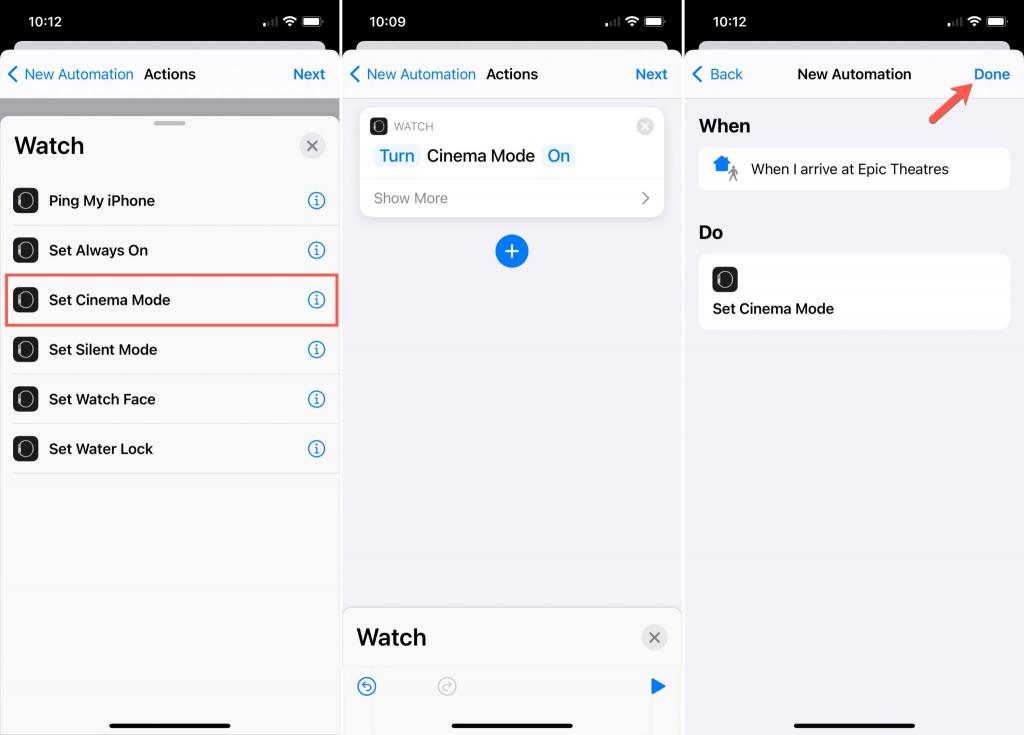 If you frequent more than one cinema or theater, you can create additional automation for those venues as well.
Enable silent mode automatically
There may be other places you go where silent mode is best. You can still raise your wrist to view the time, but you won't hear a sound from your Apple Watch. A good example of a silent situation is when you go to a mosque or doctor, or visit a nursing home or hospital.
1) Follow exactly the same steps 1 through 6 above.
2) For an action, choose Set Silent Mode.
3) Confirm the blue On, then tap Next and Done.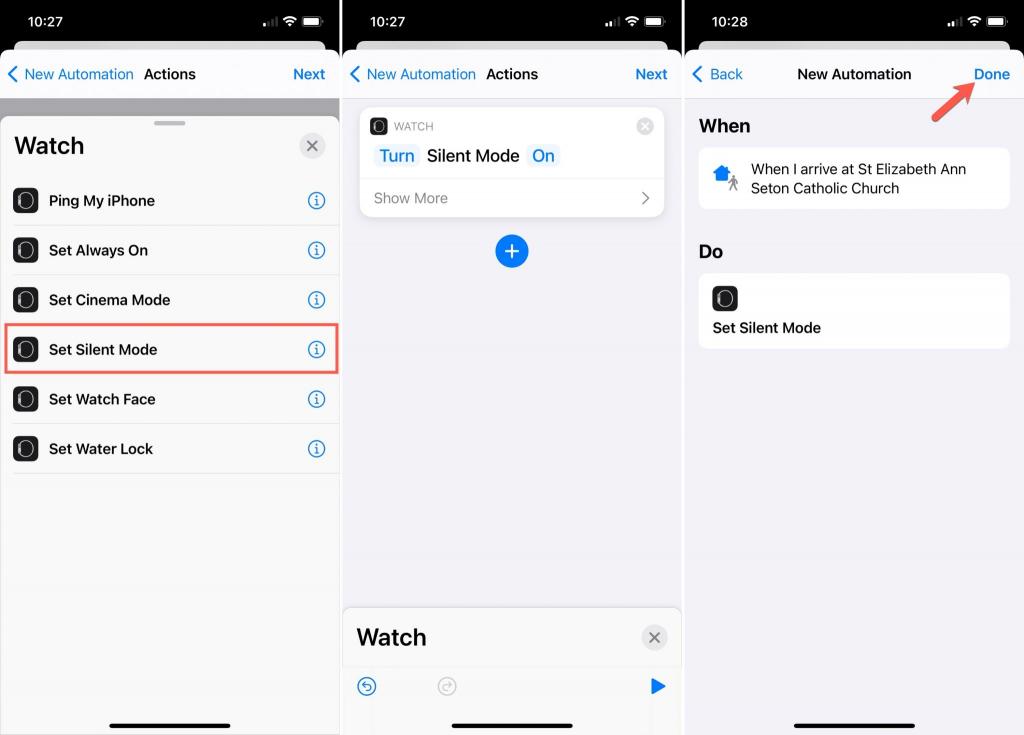 Automatically disable theater mode or silent mode
It is very convenient that theater mode or silent mode is automatically turned on when you arrive at your place. But what about when to leave? It can be as easy to forget to turn one of these modes off as when it is on. So why not set up Automation to disable Theater Mode or Silent Mode?
Follow all the same steps in the first set of instructions to create the automation, with these two changes:
When you get to step 3, select Leave instead of Arrive and keep choosing the location.
When you get to step 8, click the blue "On" button to change it to "Off" (or use "Ask every time" if you prefer).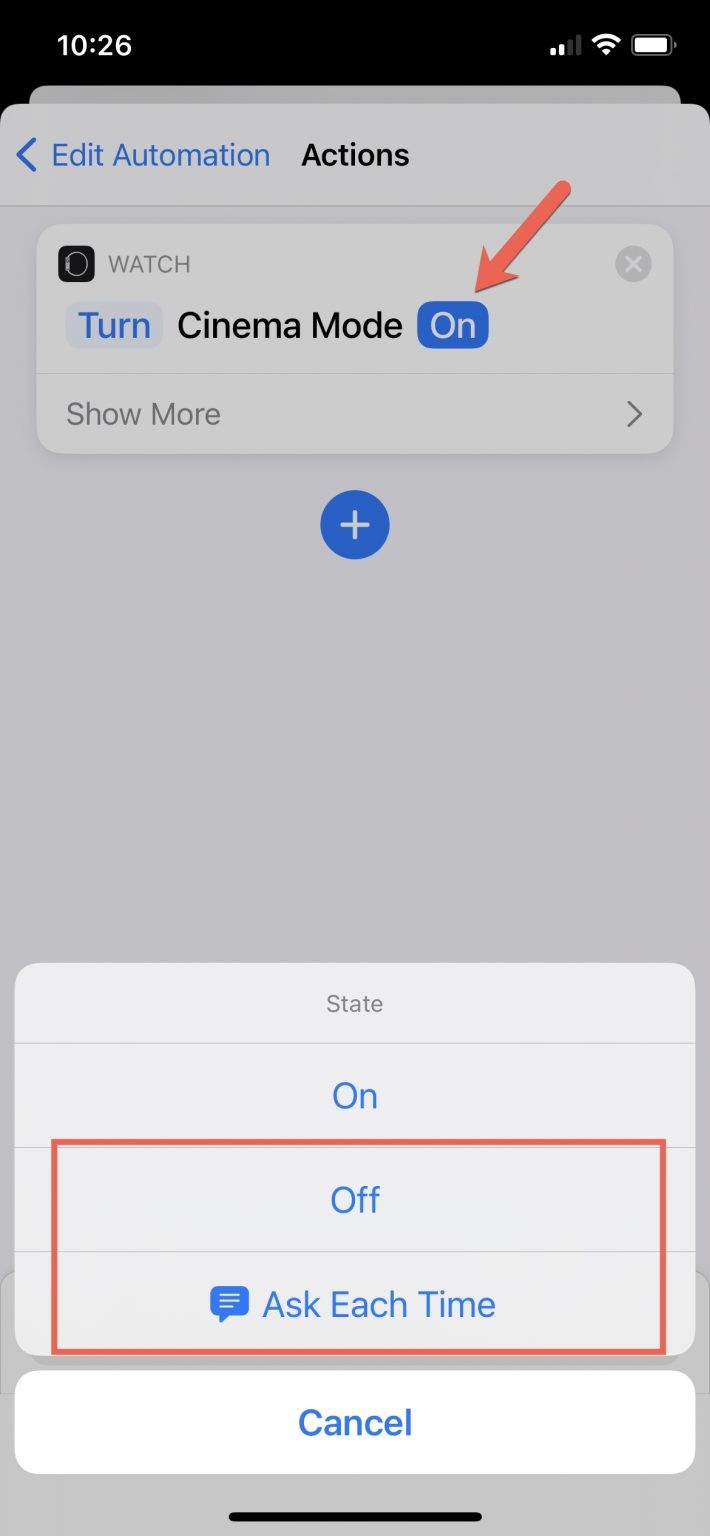 Now when you leave the theater or anywhere you are using one of these modes, it turns off automatically and you will hear your watch sounds just as it was before.
Read also: The IOS 14.5 will allow iPhone users to unlock their phones via the Apple Watch