"You can turn off all the lights but you can't turn off the stars in the sky," said Richard Yu, CEO of Huawei before announcing HarmonyOS 2.0 today at the company's developer conference.
HarmonyOS 2.0 Details
Initially, it appears that the system is similar to the Android system, and this is one of the most important advantages of the operating system, and it seems that Huawei deliberately did so so that the user would not suffer from confusion during use.
Also, the user interface is like a card design that puts as much of the basic elements that the user needs as possible without looking for them in the internal pages.
Through the interface, the system provides quick access to basic settings such as Wi-Fi or phone data, and if you want to access a secondary menu that contains more details, the menu bar can be moved down.
One of the beautiful advantages of the system is the presence of a secondary version of the application, for example, there are two WhatsApp applications if you have two numbers on your phone, a feature also available in Android.
One of the features borrowed from Android in HarmonyOS 2.0 is the pop-up or floating icon for some chat applications such as WhatsApp and Facebook Messenger.
HarmonyOS 2.0 Wallpapers
Huawei flaunts its operating system with a bunch of premium wallpapers. And you will be glad to know that HarmonyOS 2.0 wallpapers are now available for us. HarmonyOS 2.0 knocks a total of 22 stored wallpapers. The collection features an array of simple, abstract, and gradient backgrounds. The resolution of these wallpapers is 2376 x 2376 pixels, you don't have to worry about the resolution of the images. Let's have a look at the preview images, download links are available after the preview gallery.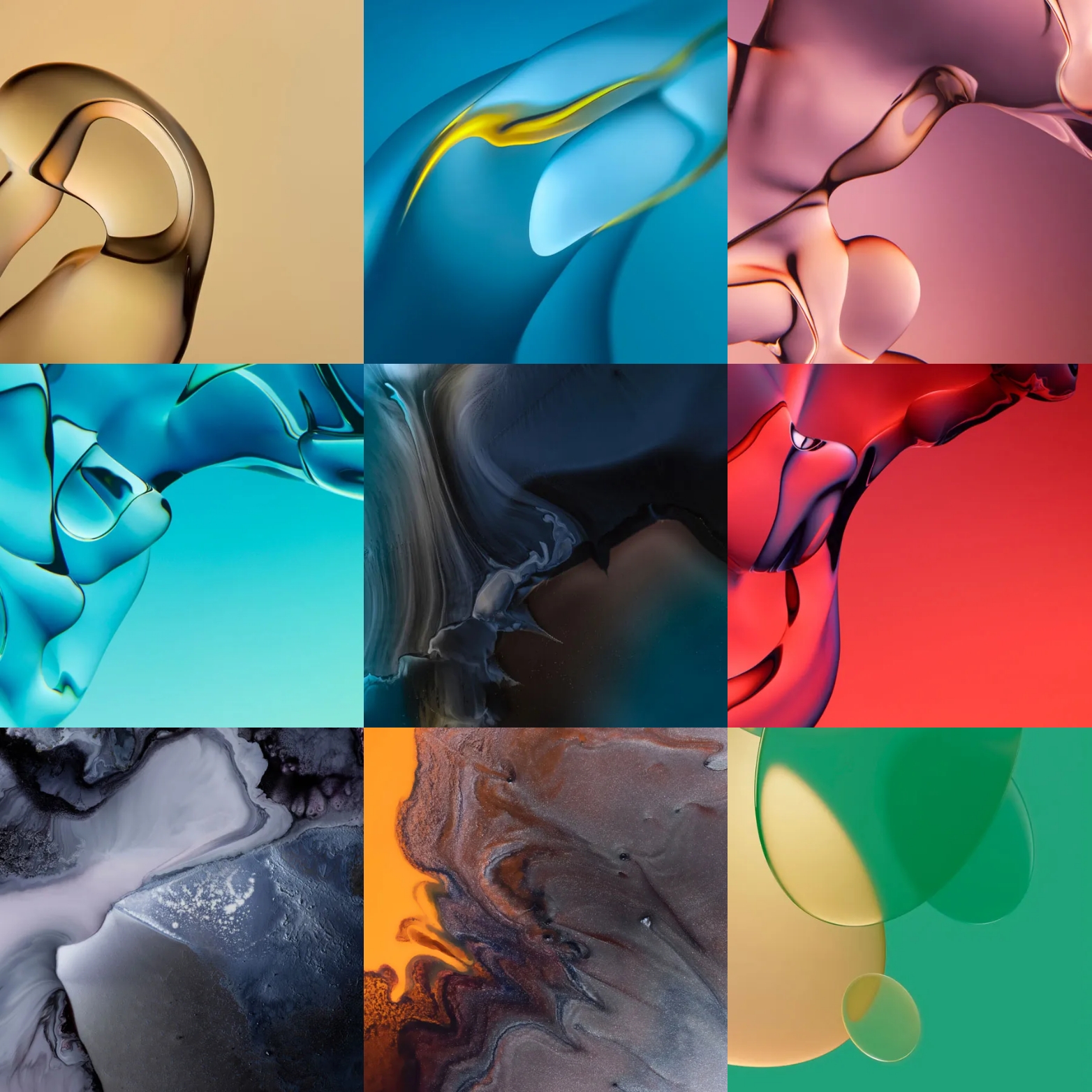 Download HarmonyOS 2.0 Wallpapers full Quality
If you like those wallpapers, please share it with other communities and forums. Don't forget to join our telegram group for more wallpapers, Themes, Ringtones Update.
Read also: Download Huawei P50 Wallpapers full HD Resolution