Xiaomi has started rolling out the Android 12 update and MIUI 13 interface for the Redmi Note 11 Pro 5G smartphone all over the world where users can now install it manually on their devices as soon as it arrives on their devices.
Global users can learn about the Android 12 update and MIUI 13 interface for the Redmi Note 11 Pro 5G phone through the version number V13.0.2.0.RKCMIXM.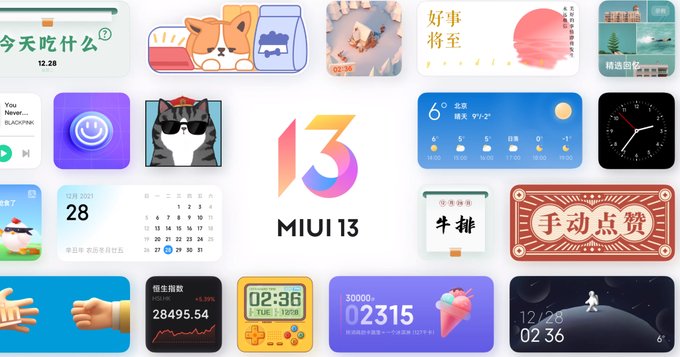 MIUI 13 for Redmi Note 11 Features
This update brings an improvement in the operability of the device, in addition, it provides an improved security system that has better stability. Along with the built-in Android 12 features, the MIUI 13 interface appears with its great tools and features, and a new user interface. On the other hand, it improves the privacy system of the device, providing a protection shield for user information.
Powerful live wallpapers, dynamic themes support, Mi Sans font style and widgets make your home screen more lively and expressive. Users can customize their user interface according to simple yet advanced techniques. They can also access third-party applications in a better way than ever before.
As for privacy, MIUI 13 for Redmi Note 11 offer tools that protect data in every possible way in a smartphone. Here is the list of changes that the new update will bring:
1- Performance: Reduce screen lag by 60%. Increased performance of third-party applications by up to 53%.
2- New tools: easy-to-use tools like "Countdown the days" and "Measuring cups of water". It provides iOS 15-like experience to users.
3- Live wallpapers: give a new look to your home screen with moving wallpapers that give a crystal design.
4- Privacy: Tools like Fraud Protection, Face Detection and Watermark Privacy help protect user data from being misused or transferred to fake websites.
5- Dynamic Theming Support: When this feature is enabled, you will be able to choose colors from the backgrounds and apply them to the theme and general sections of the system.
6- Mi Sans font: The new font provides automatic adjustment of icons according to the texts on the screen.
To update your device with the latest software, head over to the Settings icon and go to the About phone section. Click System updates and wait for the search to complete. Click Download and install the available download.