Reports revealed a few days ago that Samsung is preparing to roll out the One UI 5.0 beta update in the third week of July, and that it will provide speed and animation updates. Now, One UI 5.0 features and design have been leaked ahead of the official announcement.
One UI 5.0 features, design and animation improvements
A new post on Twitter revealed the design of the upcoming update and some new features. It looks like Samsung has made minor changes to the Notification Center, where app icons appear larger, and the background opacity has been changed. However, these changes are still in the beta version of the new Samsung interface and more changes may appear in the public beta version.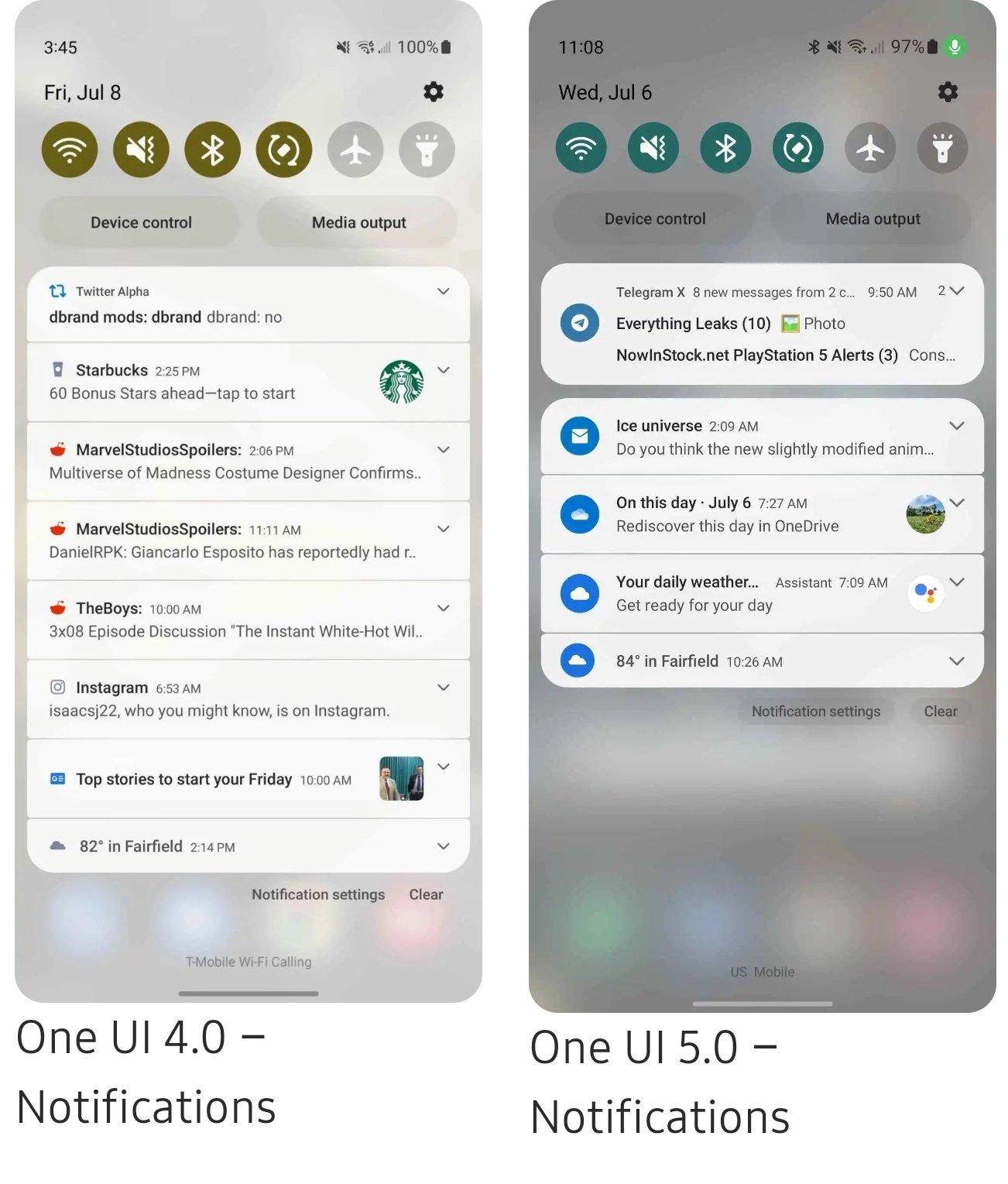 The company has also changed the app permission popup, as it now appears in the center of the screen and follows the same design found in Android 13.
The company also added a UWB (Ultra-Wideband) toggle in the Communications section of the Settings app.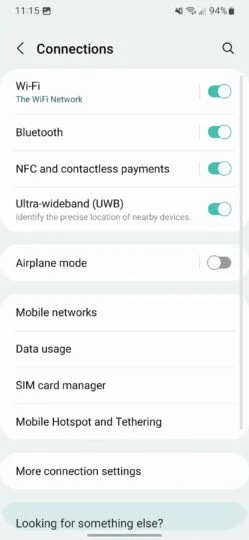 Samsung has added Optical Character Recognition (OCR) across the user interface, where the built-in Gallery app can now detect text from photos so you can easily copy and share it. OCR has also been added to the Samsung keyboard, which means you can easily copy text from Camera feed or an image and add it to your email or messages.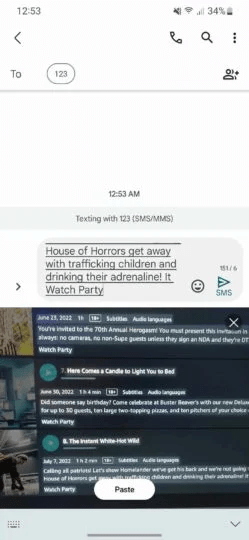 Improved the design of the Security & Privacy Center. Most security and privacy related features are now included on this screen, including lock screen options, user accounts, (Find My Mobile), app security, Google Play system updates, and privacy features. The About phone section now shows an image of the device.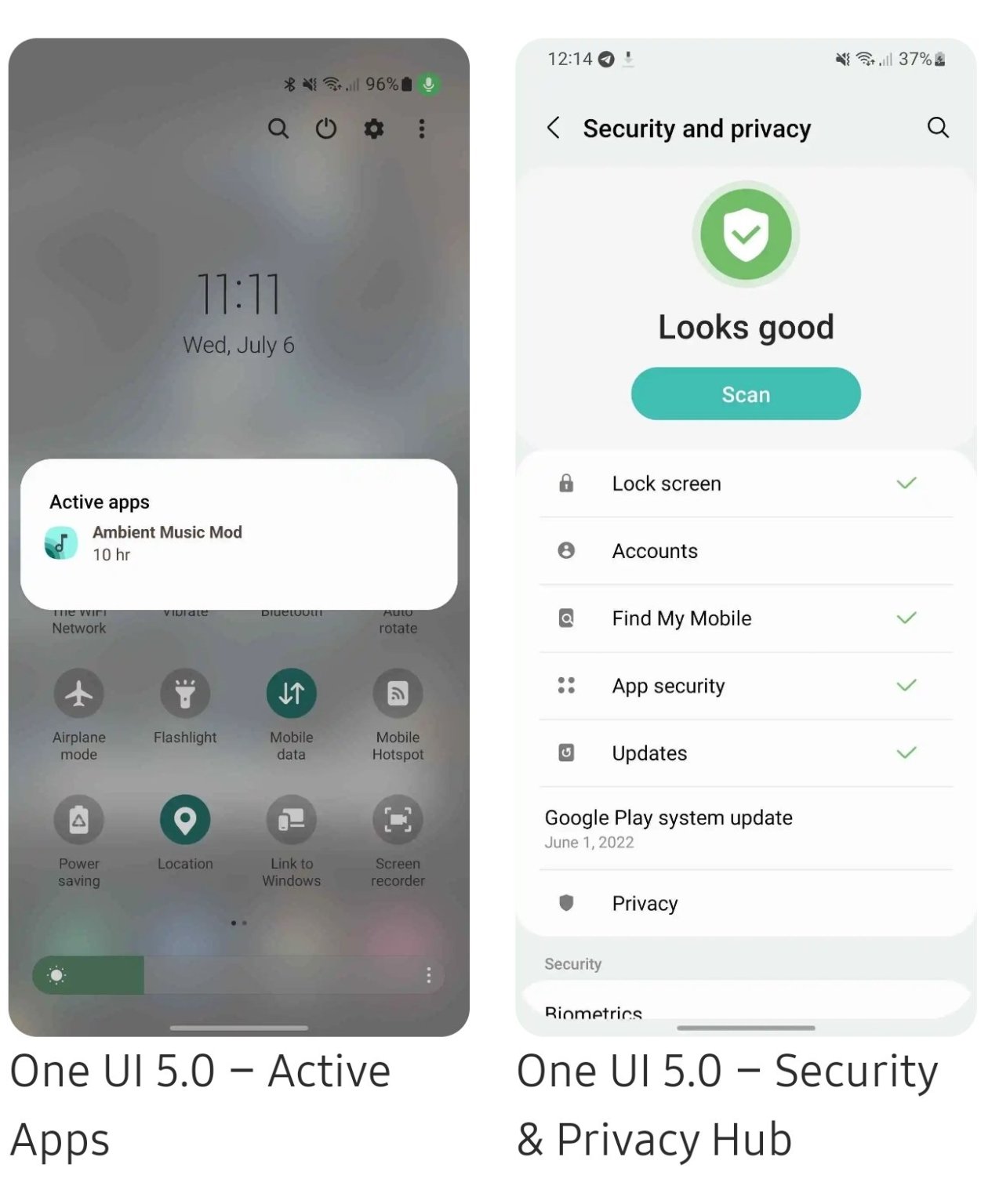 It also added two new gestures in the Labs section which are swipe to split the screen for multitasking and swipe to display the popup. Samsung's new interface shows currently active apps in the quick settings area. According to the leaked screenshots, you can share your Samsung Notes with up to 100 users Else, and they can all see the live changes right away.
The company has improved the speed and smoothness of animations and transitions. It is said that the company will bring more design changes and features with One UI 5.1 early next year.
Read also: Samsung One UI 4.0 beta interface best 5 features