The latest leaks reviewed new details about the colors provided by Apple this year for the upcoming Series 8 watches, which are indicated that they differ from the colors provided by Apple for the previous Series 7 watches.
Apple will hold a conference next September to unveil the iPhone 14 series, with a new generation of smart watches, and some previous leaks have shed light on the design and expected specifications of the Apple Watch Series 8 colors, and today the leaks return to reveal more details about the next generation of Apple watches. smart.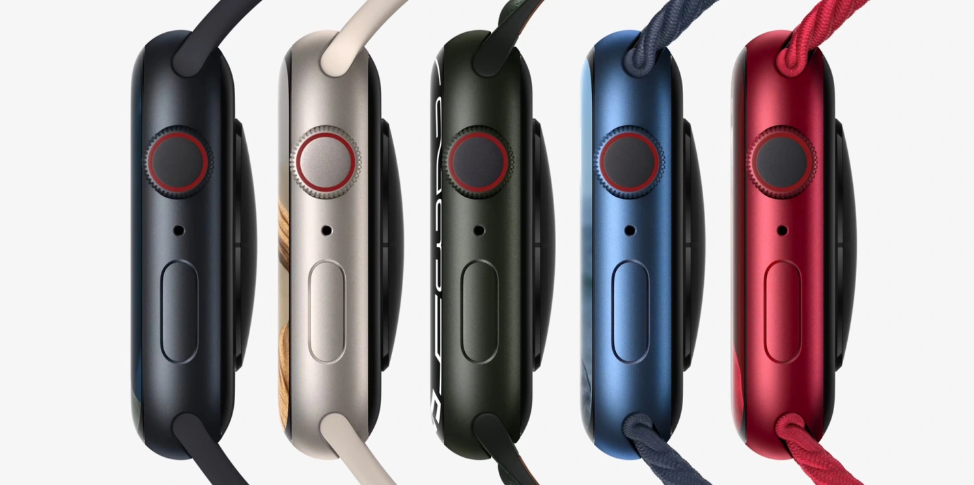 And the new leaks published via @VNchocoTaco indicated that the new Apple versions of the Series 8 watches will come with the following specifications:
41mm and 45mm models are designed to mimic Series 7 watches
Models in aluminum and in the colors midnight, red, as well as silver
Stainless steel models in silver, graphite, and gold colors
Titanium design will not be available in this version.
According to these details, it is scheduled that the green and blue colors will not be available in this version, and it is expected that Apple will launch the Series 8 smart watch series two weeks after the launch of the Apple event at the beginning of September.
Also, previous leaks from Bloomberg indicated that Apple plans to launch a version of the Apple smartwatch this year that supports more resistance to water and shock to support users when engaging in vigorous sports activities, provided that the design of this version is made of titanium, and it also comes in a larger screen size.
On the other hand, expectations indicate that Apple presents a number of new faces for the next generation of smart watches, so we look forward to more details about the upcoming versions of smart watches.
Read also: Apple Watch supports body fat tracking via AURA Strap 2