The latest reports confirmed that Apple's decision to stop production of iPod touch devices is the first indication of devices and phones that support iOS 16 and iPadOS 16 updates.
Apple has not officially confirmed the company's versions that support new updates from iOS 16 and iPadOS 16, but the latest reports confirmed that stopping the iPod touch may indicate that Apple has stopped supporting 9 of the company's devices and phones with the operating system update.
The iOS and iPadOS 13, version 14 and 15 updates came with the feature of supporting the same devices and phones, as the iPhone 6S and iPhone 6S Plus were the oldest iPhone phones that supported these updates, with the seventh generation of iPod touch, iPad Air 2, and iPad 5, Along with the iPad mini 4 and the first generation iPad Pro.
The report indicates that memory will be the main factor in Apple's decision to push iOS 16 and iPadOS 16 updates for iPhone and iPad phones, as it provided the iOS 13 update for devices that support more memory than 2 GB RAM or more, due to the incompatibility of premium versions with a lower memory capacity with update.
Apple's decision has led to devices with A7 and A8 processors leaving support for the update, with the exception of the iPad mini 4, which comes with 2 GB of RAM and an A8 processor.
While the update stopped for the iPhone 5S, iPhone 6, iPhone 6 Plus, the first generation iPad Air, iPad mini 2, iPad mini 3, as well as the sixth generation iPod touch.
Also, iOS 16 and iPadOS 16 are expected to support phones and devices with 3GB of RAM or higher, so devices with A9 and A10 Fusion processors may not get support for the new update this year.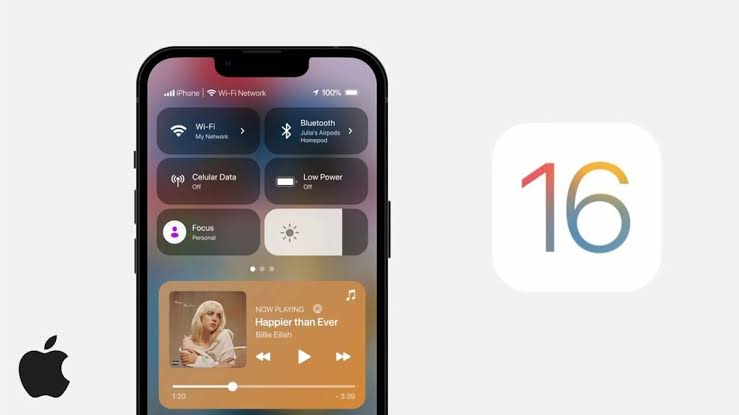 iPhones that support iOS 16
iPhone 7 Plus
iPhone 8
iPhone 8 Plus
iPhone X
iPhone XR
iPhone XS
iPhone XS Max
iPhone 11
iPhone 11 Pro
iPhone 11 Pro Max
The second generation iPhone SE
iPhone 12
iPhone 12 mini
iPhone 12 Pro
iPhone 12 Pro Max
iPhone 13
iPhone 13 mini
iPhone 13 Pro
iPhone 13 Pro Max
The third generation of iPhone SE
iPads that support iPadOS 16
iPad Air 3rd generation
iPad Air 4th generation
iPad Air 5th generation
iPad 7th generation
iPad 8th generation
iPad 9th generation
iPad mini 5th generation
iPad mini 6th generation
iPad Pro first generation
iPad Pro 2nd generation
iPad Pro 3rd generation
iPad Pro 4th generation
iPad Pro fifth generation.
Read also: iPadOS 15 brings 7 great features to iPad users officially