The latest leaked 3D images showcased the design of the upcoming Apple iPhone 13, which comes with a dual rear camera and features the iPhone 12 design.
Apple is preparing, later this year, to launch its new iPhone 13 series, and has published three-dimensional images via David Kowalski, through which he revealed the expected design of the iPhone 13 in red.
The iPhone 13 appears in a design that closely mimics the iPhone 12 series with side frames in a flat design, but the bump for the front camera comes in a smaller size than last year's versions.
The iPhone 13 also features measurements of 146.64 in 71.5 by 7.56 mm, dimensions that differ from the iPhone 12, and the design of the dual camera differs from last year's version, where the first sensor comes in the upper part to the outside, while the second sensor comes in the lower part to the inside. The same design as the iPhone 13 mini.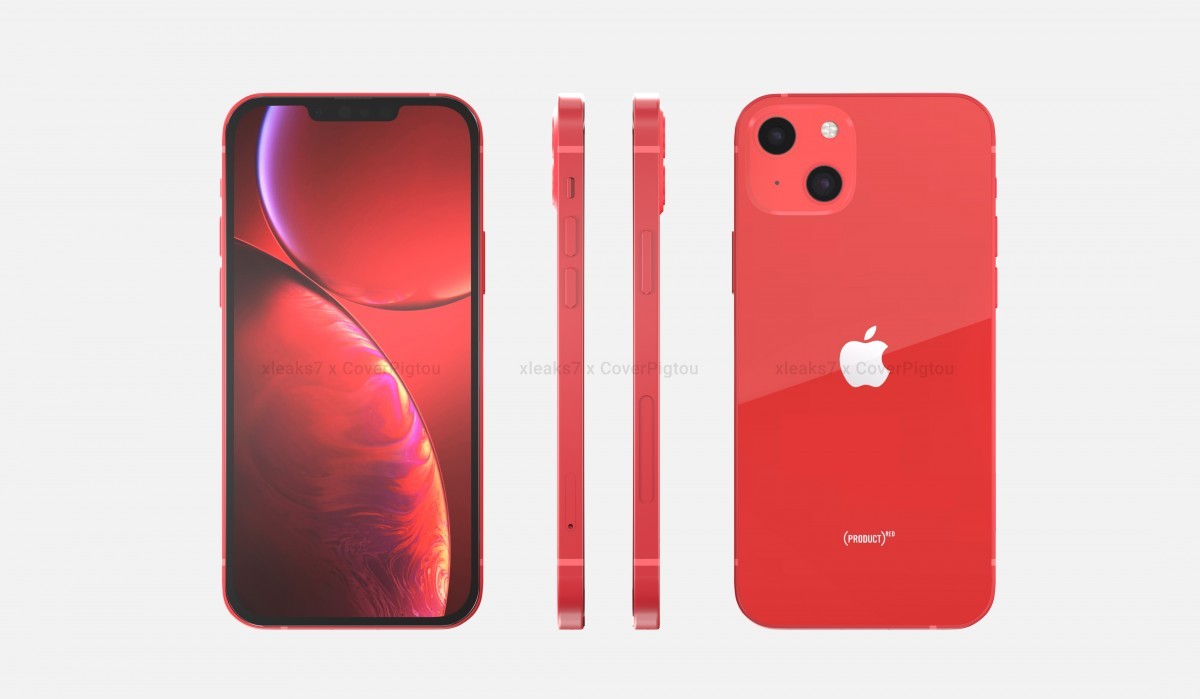 According to the leaks, it is expected that the iPhone 13 series will feature LTPO screens, with the main version and the Pro version coming in the same size as the iPhone 12 which is 6.1 inches, while the iPhone 13 Mini comes in the size of 5.4 inches, and the iPhone Pro Max size is 6.7 inches, and the price of the versions will also start. New from $ 700.
Read also: Apple Iphone 13 Release Date with 1TB and more features